Description
Nine hours in a chair. Isn't this what all our lives have been reduced to, sifting emails and racing through deadlines, thinking about targets, and finally making long rides on a car seat to and from work. Don't you think it's time to start getting active, to start worrying about that body that is slowly working its way to start giving you the punishment it thinks you deserve?
So, come enroll at the online 300 hour yoga teacher training course. No excuses, you don't need to make a request for leaves, you don't need to get a ticket and make a long journey, you don't need to pack a suitcase and get ready to stay away from home. All that you need to do is take some time for a few active evenings where we come to your home via the internet, to teach all that you should have learned a long time back if you want to sustain your body to the end of your days.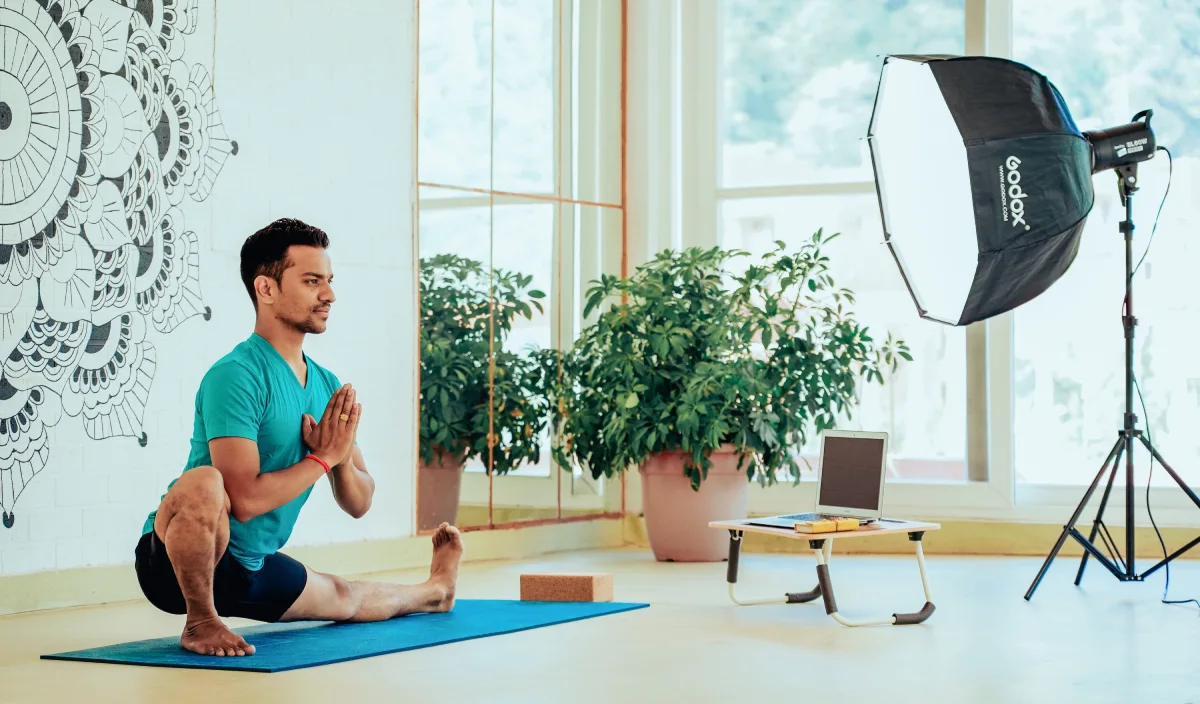 Yoga is the union of the body, mind and spirit, and the holistic course - in addition to preparing you to be a teacher - also teaches you about the lifestyle and ways of a true yogi, and how to live a full, happy and healthy life.
Yes, we are talking about yoga. This is a online 300 hour yoga teacher training course. You read that right, we say teacher training because here at the Vinyasa yoga shala we don't believe in just teaching yoga but spreading yoga throughout the world. And so, we aim to turn every student walking through our door into teachers who will in turn help us make this world a healthier place to live in.
So, if you would like to help us, and of course, yourselves, then be wise and make a decision now. Those emails will always be there. Your phone will always beep. Put away those gadgets and commit your evenings to us and your life and health will never be the same again.
Major Style of Yoga and other classes you learn!
Classical Hatha Yoga
Ashtanga, Vinyasa Yoga
Body Alignment
Adjustment of yoga pose
Teaching methodology and sequencing
What other subjects I will learn!
Basics of Ayurveda
Pranayama
Meditation
Bandhas (Energy Lock)
Mudras (Energy Gestures)
Yoga Philosophy
Yoga Psychology
Yoga Anatomy
Yoga Therapy
Satkarma
Satsang
Mantra Chanting
Question & Answer Session
Assignments and examination
Be a part of Vinyasa Yogashala
Expert supportive team
Experienced and Professional yogis
Affordable course prices
Get help from us after the completion of the course.
Why Vinyasa Yogashala?
One of the most trusted & leading yoga school
Experienced yogis who have years of experience
10000+ candidates already join this course
It offers multiple yoga & spiritual course
100+ expert yoga teachers
Students registering from different locations
Learn spiritual & physiological courses along with yoga
Get a peaceful mind & healthy body by learning authentic yogas.
Who this course is for
Who want to become a certified yoga teacher
Who want learn and expand their knowledge in yoga
Beginner to intermediate level students
What will you receive ?
300-RYT certification course accredited by Yoga Alliance
You can register in Yoga Alliance after the completion of this course
In-depth understanding of Hatha, Ashtanga, Vinyasa, Pranayama, Meditation & Philosophy
Course Level - Beginner to Intermediate
Course Duration: 6 months - You can complete this course anytime before 6 months
Compatible with all kinds of devices
Course Manual, Books and study materials are included in the course fee
10% discount on in-person courses valid for one year