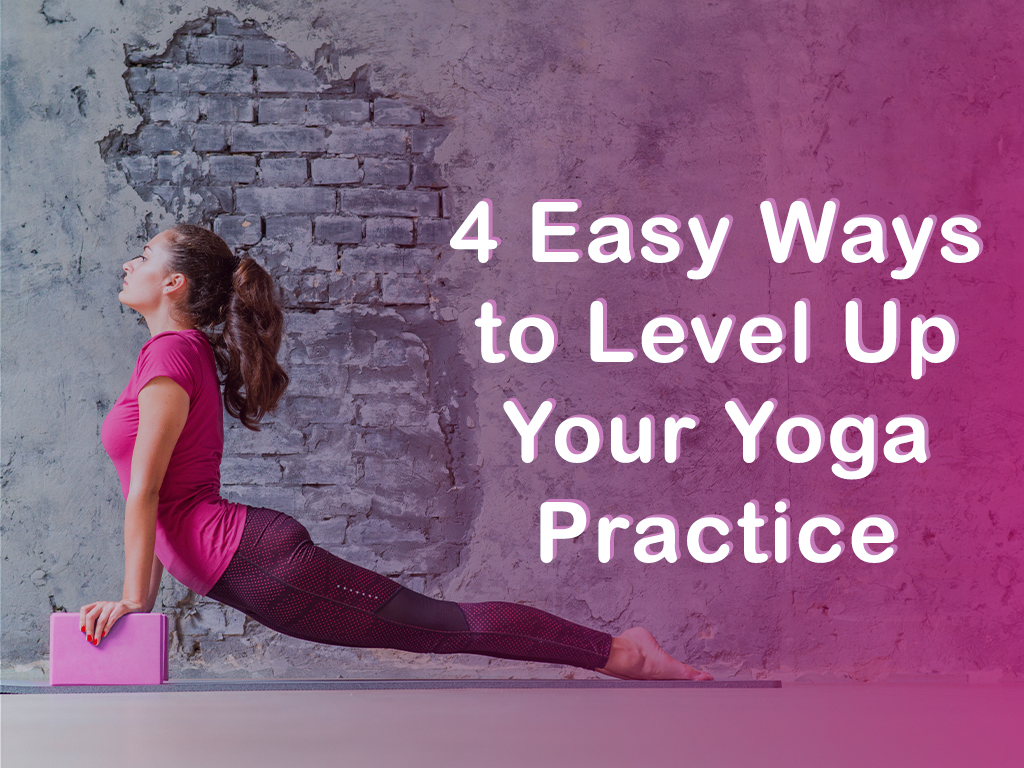 4 Easy Ways to Level Up Your Yoga Practice
In today's fast-paced society, you sometimes need to pause and breathe. Perhaps that's why yoga and meditation have been gaining popularity around the world, including throughout the United States. According to Forbes, the rise of yoga in the Western world results from the "ubiquity of yoga studios, meditation apps, and the media coverage" of studies showing yoga's physical and mental health benefits on the human body.
If you're looking to level up your yoga practice, the following equipment and tools may help.
Bring a Towel
Whether you have a medical condition like hyperhidrosis or are a fan of hot yoga, a towel makes your practice safer and less-slippery. Opt for a moisture-wicking towel to pull sweat away from your skin. Towels help prevent injuries, allowing you to maintain proper form even while sweaty. Placing a towel on your mat during your practice reduces sweaty palms during downward-facing dog while cushioning your joints.
Install an App
These days, it seems there's an app for everything — and yoga is certainly no exception! There are several free and low-cost Android and iPhone apps for yogis of all skill levels, from beginner to experienced. For example, the upcoming YogaGen app will use your smartphone to capture and analyze your alignment in each pose. Yogis who use the app will be able to correct alignment issues and track their progress over time.
Many apps require a smartphone, especially newer models. If your phone is older, it might be time for an upgrade. Find a device that works with your current data plan and budget, and also includes all the features you need to turn it into a yoga hot spot. If you're an iPhone lover, browse and compare available Apple smartphones, you can usually find a deal that puts your trade-in toward the cost. Of course, if you're more of an Android fan, the same steps still apply. Search the web for product reviews, and find a phone that fits the budget and features you need. According to PCMag, Android phones offer something for everyone.
Use Yoga Props
Yoga props aren't just for beginners. In fact, the respected yoga teacher, B.K.S. Iyengar, introduced props into yoga practice so that everyone, regardless of physical ability, could get the most out of their yoga practice. As one Yoga Journal reader noted, "Props are not the path itself, but merely an aid in a particular situation."
Yoga blocks, straps, and bolsters can help you prevent injury, relax into a pose, hold a deeper or assist your restorative yoga practice. Meanwhile, yoga balls help strengthen your core muscles and provide a healthier alternative to sitting in a chair. Remember, the yoga mat is no place for ego. Using the right props provides support and safety as you deepen your practice.
Get Certified
If you're a more advanced yogi or yogini, or if you're looking to deepen your personal practice, it might be worthwhile to attend a yoga teacher training. During teacher training, you will learn about topics including anatomy, physiology, and proper alignment.
Yoga Teacher Training , like the ones offered through Vinyasa Yogashala, provide certification allowing you to teach yoga classes or open your own yoga studio if you wish. When choosing a teacher training program, look for Yoga Alliance-certified programs so you'll have the most widely accepted teaching credentials.
If you want to improve your physical and mental well-being, yoga is a wise place to start. By slowing down, breathing, and stretching, you can clear your mind. Numerous studies show yoga's positive health impacts, from reducing back pain to easing stress. Whether you're interested in teaching yoga or mastering an advanced pose, apps, props, and other tools can help you take your practice to the next level.
Know more about our yoga teacher training courses: 200 Hour Yoga Teacher Training in Rishikesh | 300 Hour Yoga Teacher Training in Rishikesh | Online 200 Hour Yoga Teacher Training Course | Online 300 Hour Yoga Teacher Training Course